If you're in the market for any kind of truck, our Boone, NC Ford dealership is the right place to start your search. With everything from the lighter-weight Ranger that's fun for off-roading, to the ever-popular F-150, to our new Ford Super Duty pickups, we have it all here in Boone. While there's a lot of features and equipment to consider for your truck, finding the right engine is a great place to start, and you know with any of our pickups or Super Duty Chassis Cab editions, you'll have some great options.]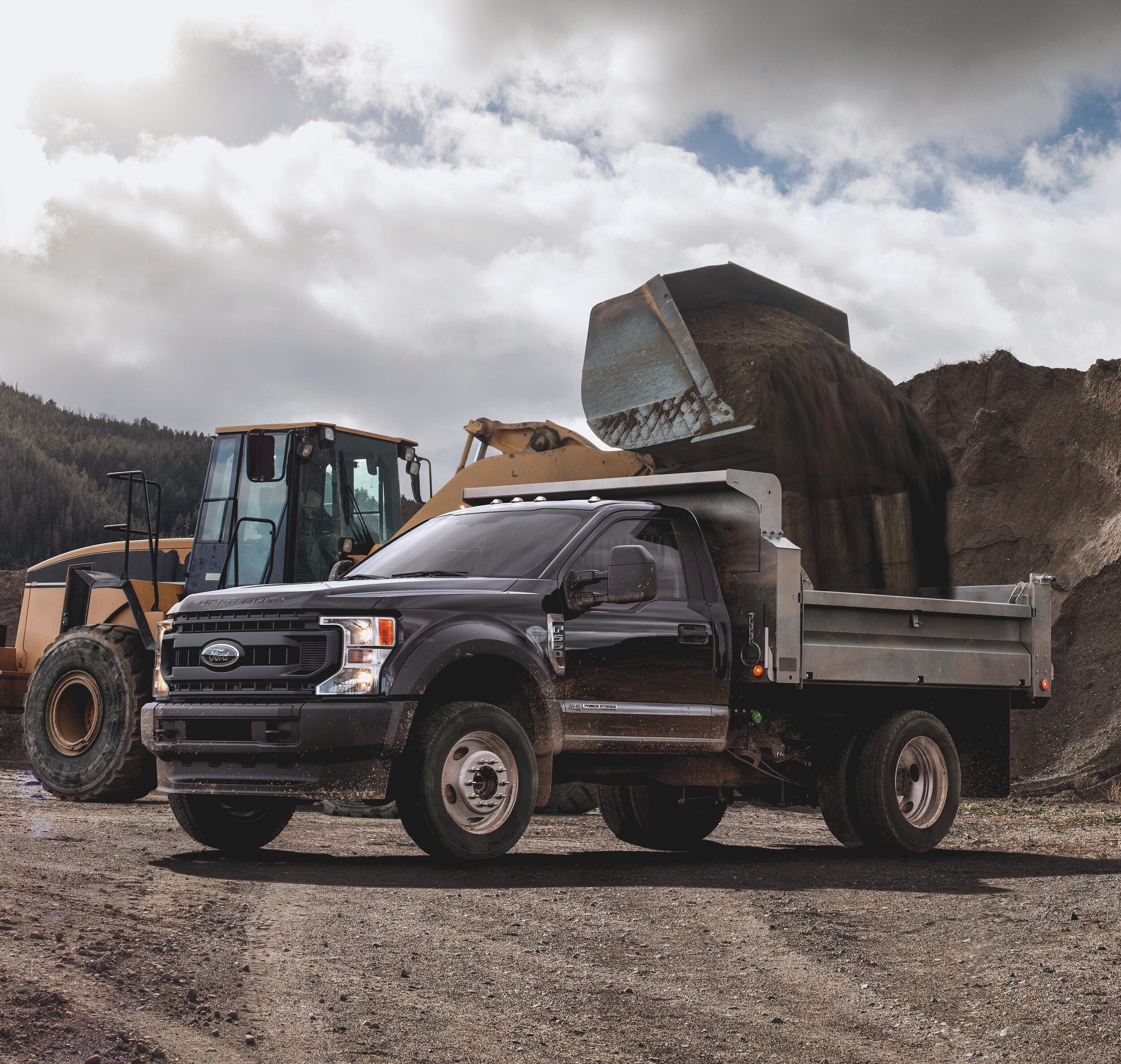 The Super Duty Chassis Cab starts off with a big block 7.3-liter V-8, producing 350 horsepower and 468 pound-feet of torque. Also available is a 6.7-liter V-8, offering 330 horsepower with a ridiculous 825 pound-feet of torque, providing you with different towing and hauling dynamics from the base level engine. As you search for the right kind of rig, let us know what you're using your truck for and we'll match you up with the right fit in its engine and other kinds of equipment you'd like having with you for your hard work and travels around North Carolina.
Of course with all the other new Ford trucks found here in Boone, you'll have a range of premium engine options. The popular F-150 has several setups designed for all kinds of towing, hauling, off-roading or even simple driving around town. Get started by applying for financing today, then learn more about the engines offered in each truck model that you might be interested in.
Some of the best trucks with the hardest-working engines are found here at Modern Ford of Boone, so visit us today and get started by going over all your options.