Football season is upon us, and we here at our Boone, NC Ford dealership couldn't be more excited. To get ready for this great time of year, we held an event here in Boone where every test drive raised $20 for the Watauga Pioneers athletics department. We held a contest during the Watauga Pioneers game against Roberson High School where contestants were challenged to punt, pass and kick their way to win a new 2017 Ford Escape.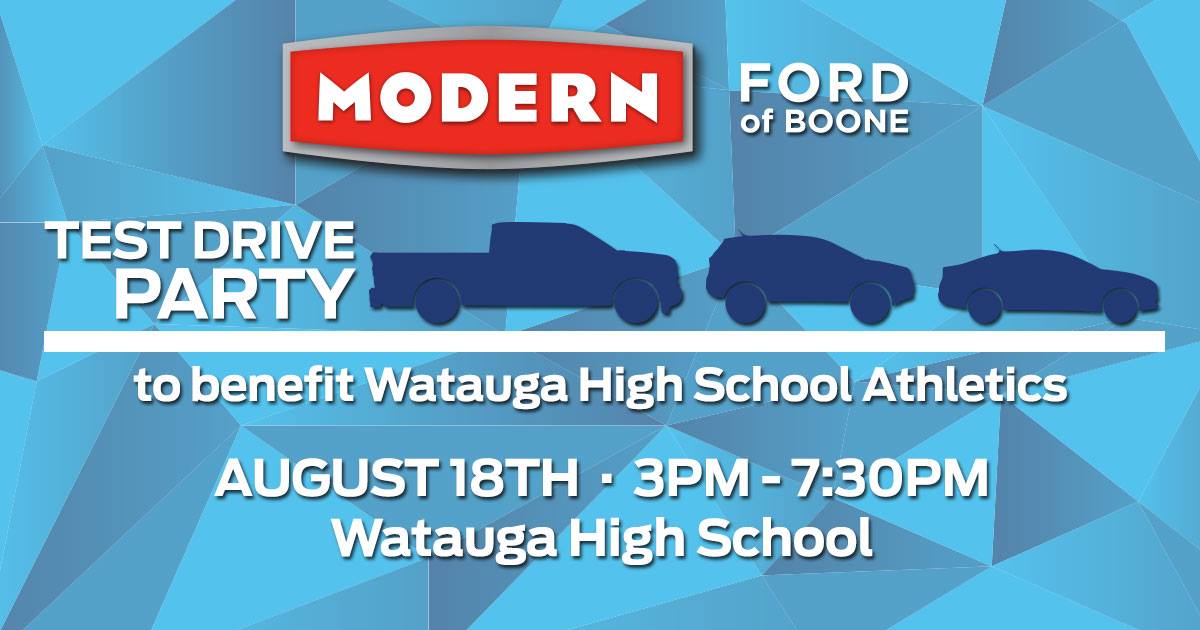 You don't have to show off your football skills to get a great new Ford like the 2017 Escape. But with community events and sponsorships like this, you can support a great cause like our Boone dealership's favorite high school football team, which everybody can enjoy. Head over soon and see what else we have in store for our local high school and other great organizations.
Swing on over to Modern Ford of Boone today and we'll be happy to show you why we're all about.